We all understand well that the customer is a vital asset in every business and should be taken care of to stay operational and profitable. Having worked in the transport and logistics industry, you have discovered some needs such as monitoring and addressing complaints, identifying and tracking business opportunities, saving and sharing customer information, and more.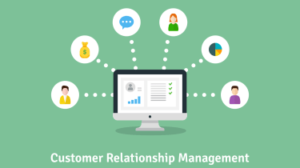 Many companies in the transportation and logistics industry face a tough time managing sales, especially one with numerous divisions.
With the Exspeedite transportation management system for the transport and logistics industry, you can now handle many difficult business tasks at one central point and enhance the performance of your business.
CRM helps analyze clients' data history to upgrade business relationships and maintain customers. Transportation and logistics companies that use CRM software have had better performance than those that don't.
Requirements for Transport and Logistics CRM Software
There are many complicated business activities in the transportation and logistics industry, such as agreements, order preparation, communication, budget approval, warehousing, tracking, packaging, and many more. Logistics usually has two major goals, which are fast service and cost optimization. The relationship between all departments in a company determines how results can be achievable since a well-organized company consistently achieves positive results.
CRM software in transportation and logistics helps upgrade business productivity, and companies involved should consider adopting the technology. The following requirements need attention to receive positive results with the CRM software.
Stipulate a suitable UI/IX to increase the speed and efficiency of work;
Allow the marketing and sales team to process and manage leads quickly;
Offer a simple way to write, print, and share documents;
Have a linked customer network and tools for regulating manager's duties ;
Benefits of CRM Software in Transportation and Logistics Industry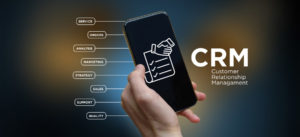 CRM software help businesses create and strengthen customer relationships and implement a strong working team in a company. The software also helps companies improve their business development strategies. The CRM software has a major goal of providing automation and optimization with client's which helps minimize time wasted. Keep reading, and you will understand why your transportation business needs to adopt the Exspeedite CRM module.
Efficient data management
Transportation and logistics companies receive CRM software containing all features which help the business grow and not just manage sales data. In the current world, many people are no longer using excel to input and store data. Exspeedite offers a CRM software module that helps logistics companies access data regarding various clients on their profiles. Some of the information businesses can access include:
Cargo status
Payment information
Accepted commercial offers
Shipping and customs documentation
Current and completed transactions
Allowed commercial offers
Exceptional reporting
The CRM software allows each department in the logistics industry to create and share reports with the top management to analyze the data to determine performance. Here, you can check the deadlines for particular jobs and follow up on calls made through the departments and clients. It enables the company to analyze the effectiveness of new strategies and to know areas where improvement is needed to enhance the performance of the business.
Improved sales and marketing
The CRM software helps businesses upgrade their management, and the sales team benefits in the following ways:
Can establish suitable channels for attracting more clients
The sales team can easily handle a customer's request till they make their first sale
The sales team can follow up on a deal and help the customer where they are stuck
The CRM is used to alert customers of services and offers provided
The CRM helps keep track of existing customers and can send emails to remind them of offers and recent updates
The software allows the sales team to make calls through an integrated telephone connection.
The Exspeedite CRM module allows a company's top management to analyze reports and data to know if the customers are satisfied with the offered services. The information collected through the CRM is vital in determining new strategies to improve sales in the transportation and logistics industry.
Automatic request handling
The CRM software allows the staff to manage a client easily without having fixed duties and handle customers' requests anytime. The system allows automated processes such as receiving requests and allocating them to supervisors while still taking care of the orders. The Exspeedite CRM software gathers all messages sent to the company by customers from different media like websites, emails, phones, and social media. It places them in one accessible location in the system. The manager can quickly respond to different messages and ensure a deal is closed through the conversations.
Enhanced customer care
Every transportation and logistics business should show a customer that they care about their needs. The business should respond and give feedbacks without delays since most customers are impatient with companies that take time before responding to a request or complaint. The Exspeedite CRM module helps businesses receive messages through automatic request processing and track all communications with a customer ensuring every inquiry gets feedback.
Customer care agents always receive unforeseen problems which need an urgent response, and it usually occurs in the transportation and logistics industry. Customers should receive a notification of any issues that arise and get a solution to maintain a positive public reputation.
Enhanced cost-efficiency
The CRM software module from Exspeedite helps your logistics company minimize costs incurred when hiring human labor. The automated customer care system manages many tasks, requiring more than one person to handle physically. The system helps correct mistakes before they impose a threat to the company's reputation or lead to severe loss.
Final word
A well-organized transportation and logistics company should appropriately handle all the activities from packaging, shipping, document preparation, cargo transportation, and more. All business people understand that customer retention is cheaper than attracting new ones. The CRM software allows businesses to maintain a close relationship with the customers and make them loyal clients.
Your logistics and transportation company should adopt the new technology and start using the Exspeedite CRM module rated as one of the best in the transportation industry. You should get your logistics company on board of Exspeedite CRM module for a better customer care experience.
Contact us, and we shall help you take your business to the next level as you maintain and attract new clients.