Pipco Transportation, Inc
Our company was using an antiquated paper dispatch system that only allowed for one person to have visibility of our daily activity.  The potential for errors was significant due to relying on a person to pencil in information from one source and transfer onto paper for processing.  The time it took to go from an order to paper then erasing and moving around was unacceptable. If others wanted to see that same information, they would have to borrow the paper sheet making it highly impractical and inefficient.
With Exspeedite, orders can be placed directly through EDI capability or copied and pasted directly from one screen of a computer into Exspeedite.  All other forms of information can also be pasted directly eliminating the possibility of an error.
In those cases where an order needs to be manually entered, this process is simple, intuitive, and fast.  Just fill in the appropriate po boxes, dates, pallet counts, weight, or more and a click or two later, your order is in the system.
Need to make a second or third order that is similar to the first, just click the current order and follow the one button duplication process and your new order is created with very little effort.
Your dispatchers will enjoy the sorting features within the dispatch screen where their next driver's activity will always be at the top of the screen.  Just a few simple clicks and you have arrived or departed him from his delivery.
Reporting for all your activities are available for many needs.
The overall design of the Exspeedite product is modern and sleek and with each new upgrade comes more and more improvements to the interface bringing better performance for you and your operations and accounting teams.
Fast, accurate, simple, and intuitive are just some of the many benefits you will enjoy with Exspeedite, from the cool guys at Strongtower.
Pete Giovetsis
Pipco Transportation, Inc
B and M Services Inc
Exspeedite Team, I just wanted to thank you for all you've done and created here..! A more than Excellent Product as it helps Promote my Laziness..(this is a good thing.)
It's been, and I'm Sure going forward it'll be the one single Best thing that i can and could do to Streamline and Simplify my small Operation.. I can't say enough of my Appreciation to you Guys..!!.
Thank You Much.!!
Brian Barlow
B and M Services Inc
Royal Transportation, Inc
Scott was key in getting my company up and running with our new software package. We put up plenty of challenge  that he creatively overcame. 
Jeremy Hunt
Royal Transportation, Inc
Midway Transportation

Scott Elliot with Strong Tower Consulting was introduced to my in September 2008.  We contracted his service to train and implement a "Go Live" plan for our software conversion to TWM Truck Mate.  Scott had the knowledge, skills, and tools to train our staff and do necessary hardware setup remotely.  Scott travel to be with us onsite in January 2009 for our "Go Live" week.  Scott was able to make the transition that week smooth.  Scott has always been very assessable in times of urgent support and is still continuing ongoing training and consulting as we implement new facets of the software.  We have also contracted with Strong Tower to be our IT support.  Scott and his team are very knowledgeable, dependable, and reasonably priced.  Thanks Scott for getting us were we are today!
Doug Murrey
Midway Transportation
SAV Transportation Group

I have known Scott Elliot for many years and he has worked as an adjunct employee/project manager for our company.
I have been consistently impressed with Scott's attitude overall work performance. His communications and interpersonal skills have allowed him to develop productive working relationships with everyone on my team.
Scott possesses the analytical and technical skills to diagnose problems and quickly arrive at solutions. He has the ability to extract essential information from others and has always kept our projects on time, on course and on budget.
 I would highly recommend Scott without reservation. Please let me know if you might need any further information.
Steve Morgan
SAV Transportation Group
Overnite Express, Inc

I have found your service to be the most beneficial service, dollar for dollar, than any other IT service around.  As an IT expert, I find it hard to  locate someone who has more solutions than you.  I have recommended your services to several others and they also were very appreciative of the referral I had given them.
TransLand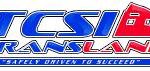 "Scott Elliott was the key to our successful software transition. He had a cool head and a never say die attitude which no doubt played a huge
part in our conversion success. He truly knows how to get the job done."